Where Assisted Living Means Personalized Support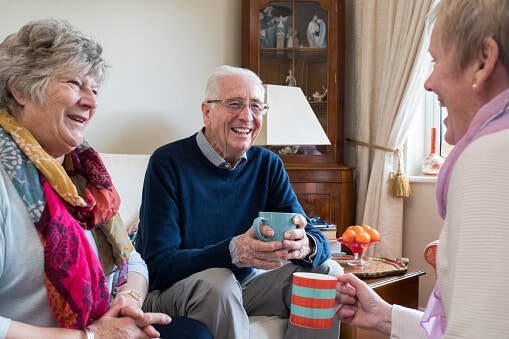 Where Retirement Living Means Personalized Support
Sometimes all it takes is a little assistance to maintain your sense of freedom. Enter Hamlet's Assisted Living neighborhood, The Atrium is designed to help you or your loved one feel supported in the activities of daily living while remaining engaged by a lifestyle that inspires independence. Learn more about a day in the life of an assisted living resident at Hamlet.
Our personal care services are tailored to the needs of each resident, bringing increased comfort and confidence for seniors and their families. Assisted living at Hamlet provides weekly housekeeping and linen service, scheduled transportation to appointments, shopping and recreational outings, and chef-prepared meals daily so that residents can enjoy not only fresh, nourishing meals but also engaging conversations and camaraderie. For those needing extra help with the tasks of daily living or with accomplishing household tasks, you'll find flexible, individualized options through our partner providers.
Serving Chagrin Valley families for generations, you can count on Hamlet for a brighter, more inviting way of life within the Atrium, our newly renovated assisted living neighborhood. In addition to personalized assistance with daily activities such as medication management and meal preparation, you'll find a true community — with a helping hand at every turn and an expanded circle of friends. Our staff is truly dedicated to getting to know each resident on a personal level and providing the highest quality of care. In turn, residents and their families have the chance to focus on what's really important — each other.
Assisted Living in Cuyahoga County
If the time comes when you or a loved one need assistance with the activities of daily living, you can depend on Hamlet for assisted living that inspires independence, empowerment and vitality. Not only does Hamlet offer independent living and assisted living with a compassionate personalized touch, but it also opens a brand-new chapter in the lives of those wishing to maintain their freedom while ensuring confidence and fulfillment day after day.