Ideal Retirement Living in Chagrin Falls, Ohio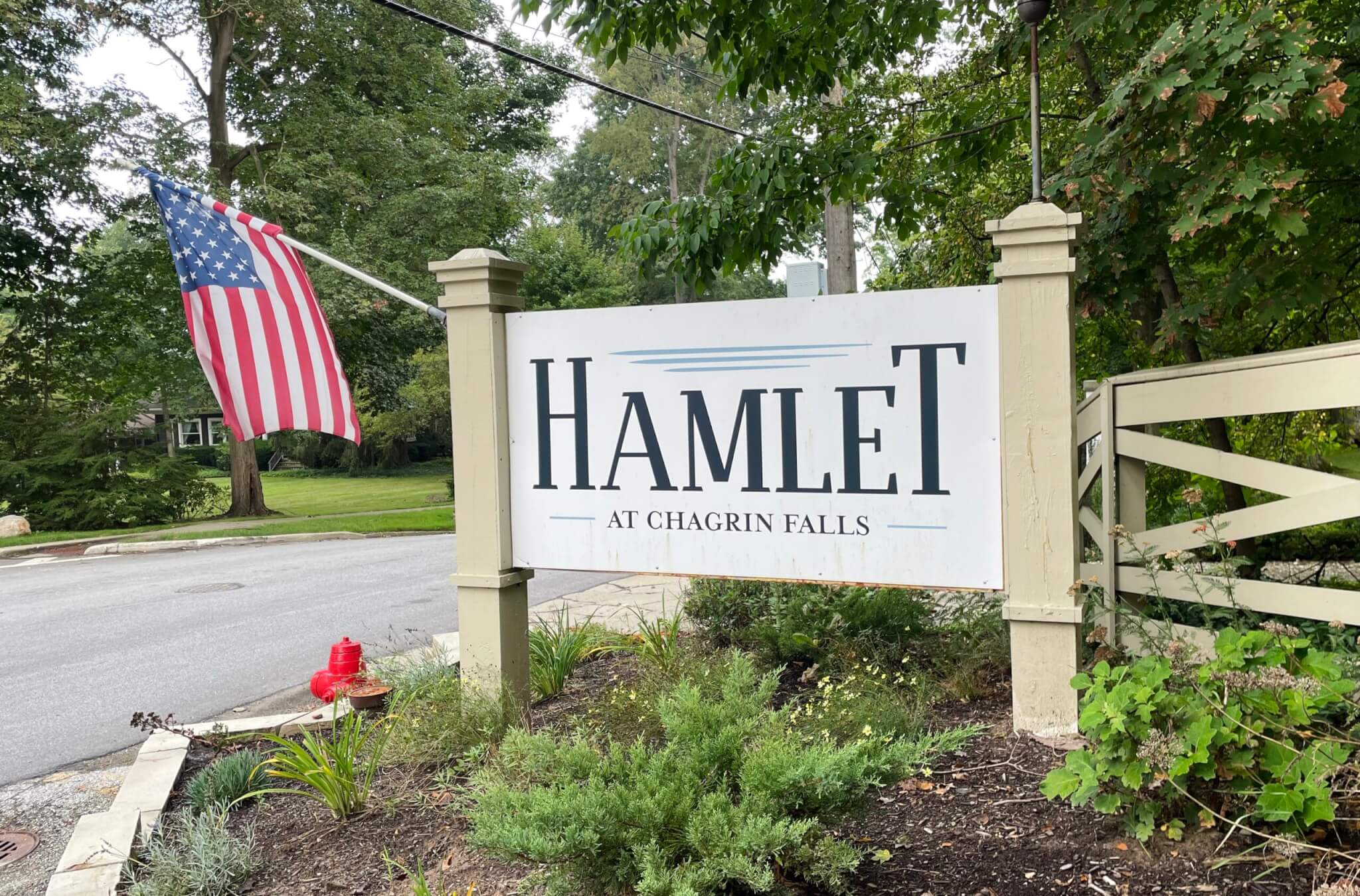 A Bountiful Life Surrounded by Nature's Beauty
Find What You've Been Missing in Chagrin Falls
Our community's picturesque location overlooking 47 wooded acres of the Chagrin Valley provides a beautiful backdrop for retirement living with a multitude of outdoor activities – nature walks, bird watching and gardening in our 35-plot organic garden to name a few. The stunning colors throughout the Valley in fall are truly a sight to be seen, and the other seasons each have their own unique beauty.
Hamlet residents particularly enjoy being surrounded by nature, yet a close stroll away from Chagrin Falls' charming downtown. The popular, local restaurants, quaint shopping and cultural experiences of the village add even more appeal to retirement living at Hamlet.
The village is said to have gotten its name from the  Native American word for "clear water" as well the striking waterfalls that flow right through the heart of its historic downtown. Visitors enjoy viewing the falls as well as the surrounding historic architecture and vibrant attractions. This unique village setting makes Hamlet stand out among adult communities as truly one of a kind.