About Our Chagrin Falls Senior Living Community
Feel free to enjoy life on your own terms.
---
Hamlet at Chagrin Falls is a not-for-profit, full-service rental senior community providing all the advantages of communities that require entrance fees, but with none of the limitations.
At our senior living community in Chagrin Falls you retain control of your assets and your freedom. You have the choice and flexibility of independent living and assisted living here at Hamlet. Plus, should you ever need additional care, a continuum of health care services and senior living options are available on the same 47-acre campus.
But you are not "locked in" financially. You are free to choose what you want to do with your future with no negative financial consequences.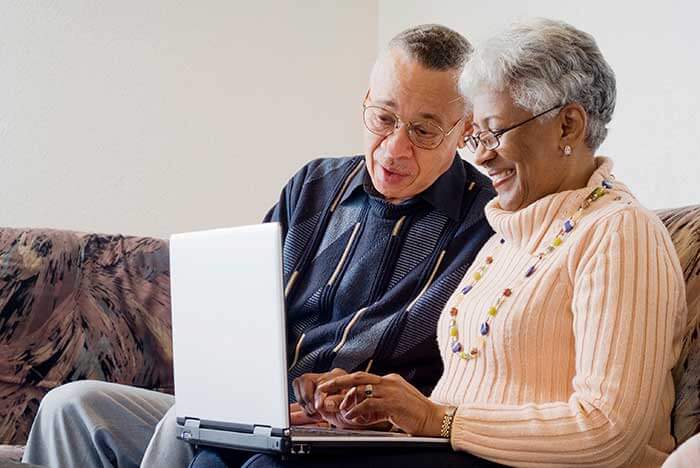 There Are So Many Reasons Retirees Love Hamlet Village
Often seniors don't realize what they're missing until they make the move. Dorothy Papp found the caring support Hamlet at Chagrin Falls provides to make life more manageable and enjoyable.
"Mom moved to an apartment in assisted living at Hamlet a little over three years ago and we only have one complaint, we both wish she'd made the move 10 years earlier."
When Arlene Otten moved to Hamlet at Chagrin Falls senior living community, her son Dave and daughter Leslie were relieved; they knew it offered a safe, supportive, homelike environment.
"The only time I can reach my mom by phone since she moved to Hamlet assisted living is Monday nights after 7 p.m. She's just too busy to talk to!"
Retirees are sometimes hesitant to move to a retirement community because they fear giving up control. For retired construction company owner, Ed Gottschalk, that concern never crossed his mind.
"My life hasn't really changed that much. I have all the freedom and flexibility I've always had, just none of the home maintenance."
JoAnn Orr fell in love with Hamlet Village from the very beginning. We know she speaks for a lot of our residents, and we couldn't have said it better ourselves.
"The days fly by and I'm willing to live to be 100 if I can spend those days at Hamlet."