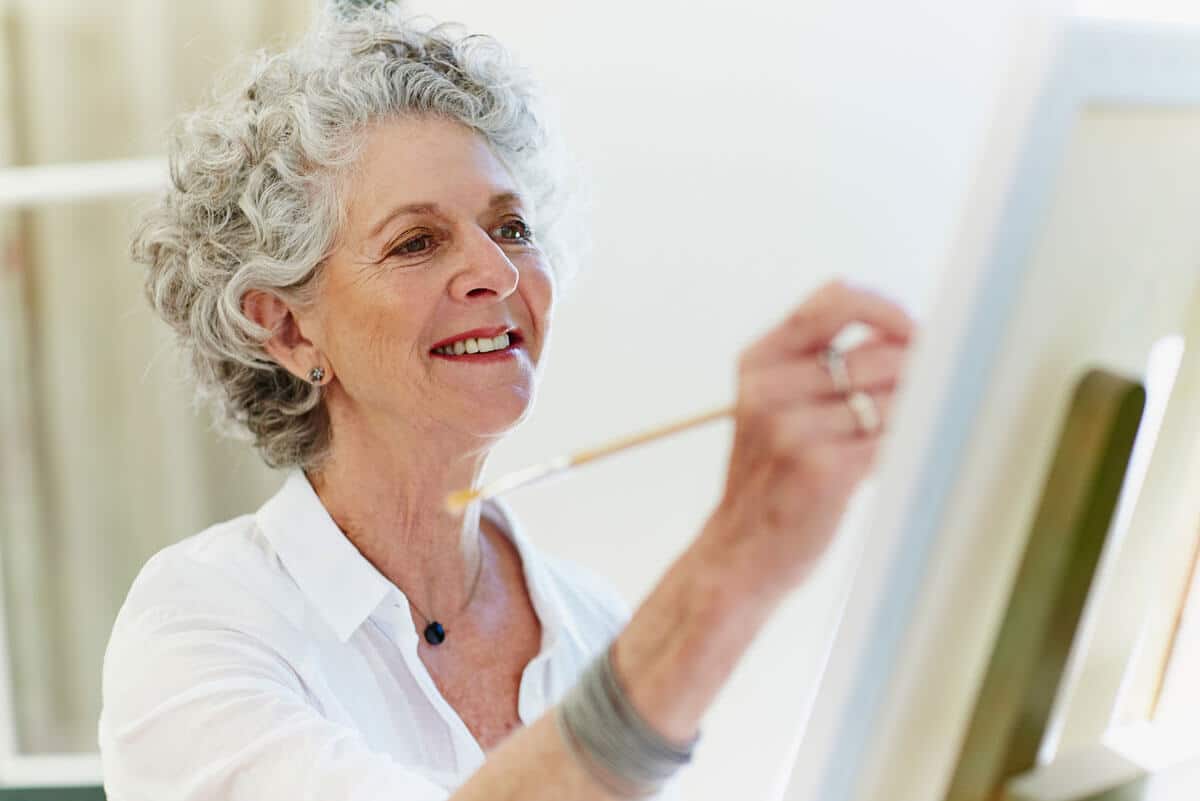 Daydreaming and imaginative play are traditionally thought to be the sole domain of children and young adults — as we age, conventional wisdom says that adults are supposed to put aside "childish" or "unproductive" things in favor of more practical pursuits. However, contrary to this old-fashioned idea, sparking your imagination and staying creative throughout your life can result in some incredible improvements in both cognitive health and emotional well-being.
More and more, experts are studying the many benefits of creativity and the vital importance of artistic expression at every age. In this blog post, we'll tell you more about what art therapy is, discuss some of the latest developments in therapeutic research, cover the incredible effects of creativity for older adults, and reveal some fun ways you can get involved and start making art of your own.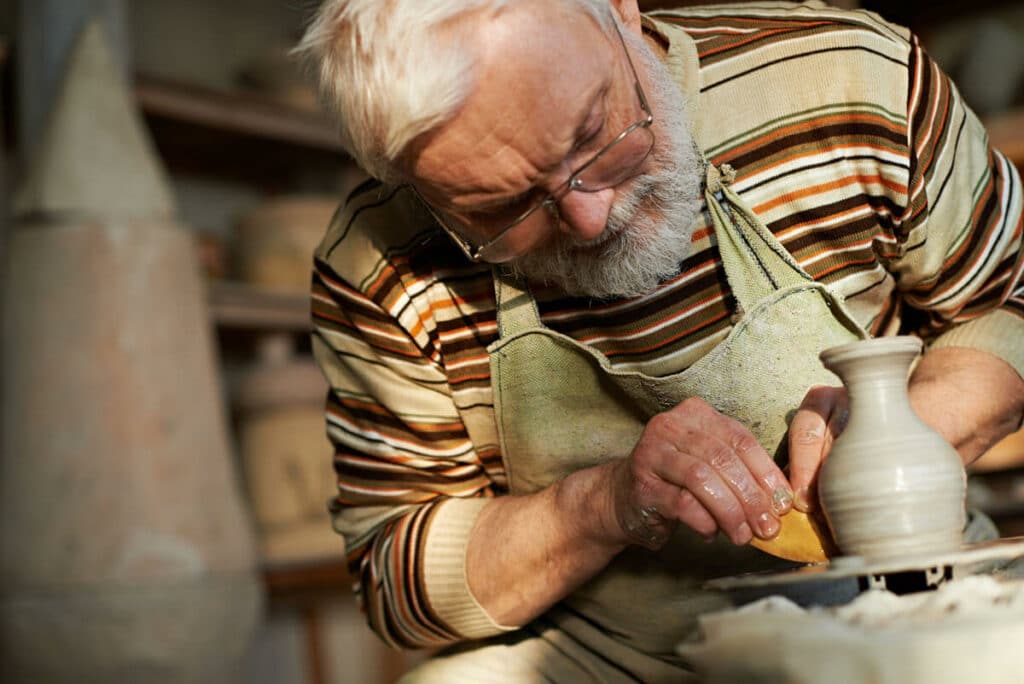 What Is Art Therapy?
Much like the name implies, art therapy is designed to improve wellness through the psychological and physiological benefits of self-expression. Through directed creative effort, therapists are able to help enhance a person's ability to resolve conflicts, improve communication skills, manage negative behaviors and reduce self-reported levels of stress.
While anyone can appreciate the positive effects of art therapy, it's especially beneficial for older adults. A study that examined the benefits of hand-making pottery, for example, found that seniors who participated showed lower levels of anxiety and depression, along with increased self-esteem. As you might imagine, these positive effects were most pronounced in people who had previously struggled with anxiety, depression and other negative mental states.
Art therapy also holds proven benefits for older adults with Alzheimer's or other forms of dementia. While it's important to keep these new artists safe – avoiding toxic paints or other ingredients is a good start – the incredible improvements in cognitive function, overall calmness and ability to communicate are undeniable. In many cases, therapists report that creativity unlocks formerly-lost memories and enlivens their patients.
Art Therapy Ideas for Seniors
Starting to produce art at an older age can seem daunting – but just look at the example of a famous artist who started later in life. World-famous mid-century painter and sculptor Grandma Moses didn't start making her incredible folk art until she was already in her 70s, and she continued for well over a decade.
While becoming a well-renowned painter, sculptor, actor or poet may not be on the cards for most of us, it's never too late to enjoy the rewards of self-expression. First, consider which medium you like the most – painting, sculpting, music, poetry, stage acting… whatever you find most appealing.
Mandalas – a circular, geometric form of line art that originated in modern-day India – are a particularly popular medium for senior art therapy. Why? They're simple, quick and easy to personalize. To create one, therapists often have the artist begin with a symmetrical, black and white mandala template. From there, they color it in, add new shapes and make the whole creation their own.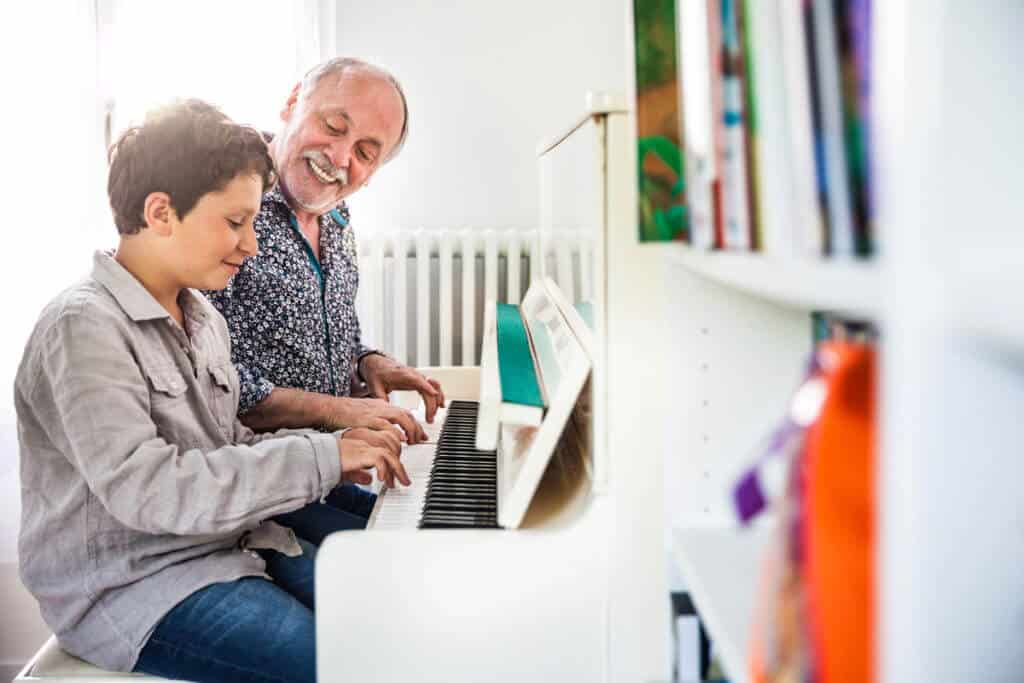 Promoting the Power of Creativity
At Hamlet at Chagrin Falls, we're big believers in trying new and innovative ways to make our residents' lives more enjoyable. We have the experience to know that art therapy can be an integral part of a whole-person wellness plan to help keep you or someone you love happy and healthy. This nontraditional technique is just one small part of our willingness to explore every avenue to safeguard your well-being. Continue exploring our website to learn more about the unique program offerings at our community.