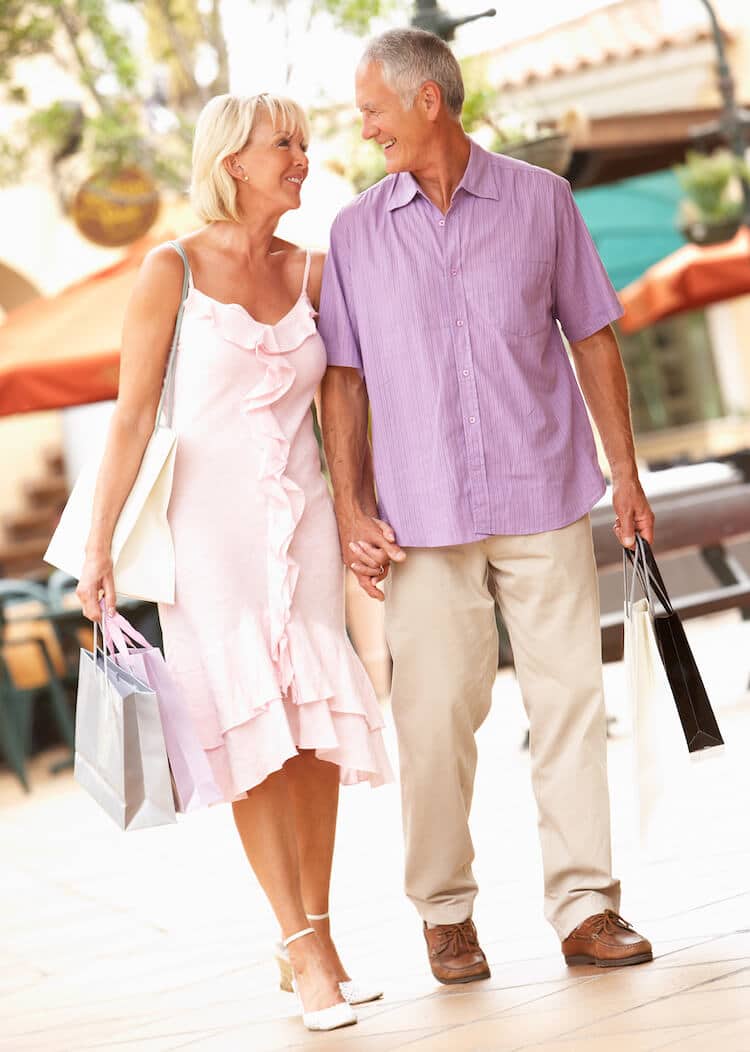 Moving to a senior living community doesn't mean you have to slow down. If anything, you will have even more time for fun activities and events since your day-to-day chores and home maintenance issues are a thing of the past. At Hamlet, in Chagrin Falls, Ohio, there are plenty of amazing adventures nearby with a little something for everyone. If your passion includes nature, shopping or spending a day strolling through Amish country, check out these options and attractions.
1. For Nature Lovers
Chagrin Falls lives up to its name with a beautiful waterfall and numerous parks and reservations nearby. You won't have any trouble finding green spaces to spend some time hiking, fishing, or just enjoying the scenery of the area.
Chagrin Waterfall – Located right in the middle of town, this waterfall is easy to visit and happens to be right next to an ice cream shop. (Downtown Chagrin Falls)
South Chagrin Reservation – This area offers rugged trails, creeks, ravines, the Henry Church Rock and Look About Lodge. (35069 Cannon Rd., Cleveland)
Beartown Lakes Reservation – Part of the Geauga County park system, this reservation is great for walking and fishing. Various trails offer different lengths for hiking. (18870 Quinn Rd., Chagrin Falls)
2. Retail Therapy
The areas around Chagrin Falls are chock full of different types of shopping so if you enjoy a day of retail therapy, these suburbs of Cleveland have you covered.
Downtown Chagrin Falls – This beautiful and quaint village has an abundance of locally owned independent shops with everything from high-end boutiques to an old-fashioned bookshop. (Main Street area, Chagrin Falls)
Legacy Village Shopping Center – Legacy Village is an outdoor campus with boutique shopping and restaurants. When you're done browsing here, head across the street to Beachwood Place Mall for even more shopping options. (25001 Cedar Rd., Lyndhurst)
Eton: Chagrin Boulevard – This style destination has national brands and specialty shops. It also boasts many restaurants from casual to gourmet. (28601 Chagrin Blvd., Woodmere)
3. Amish Country in Geauga County
Driving through this area makes a great day trip as it's the fourth largest Amish community in the world.1 You will find great homemade foods, desserts and cheeses; Plus plenty of markets and furniture makers. Take your time and spend a full day exploring.
End of the Commons General Store – This store is on the register of historic places. (8719 State Route 534, Mesopotamia)
Country Side Furnishings – Pick out a treasure that can become an heirloom piece. (16403 Nauvoo Rd., Middlefield)
Rothenbühler Cheesemakers – Offers gourmet cheeses, meats, maple syrup, jams, pancake mixes and more. (15815 Nauvoo Rd., Middlefield)
Mary Yoder's Amish Kitchen – Stop in for delicious, old-fashioned Amish cooking. (14743 North State Ave., Middlefield)
A New Adventure
If you're ready for a fun and active lifestyle at a senior living community, check out Hamlet at Chagrin Falls Retirement Community nestled on 47 scenic acres in Northeast Ohio. You will feel right at home with the warm, friendly people and the gracious hospitality and amenities. Contact us today to learn more about our independent living housing options and to schedule a tour.
References:
A Day Trip Through Geauga County Amish Country. www.myohiofun.com (accessed Feb 19 2019).