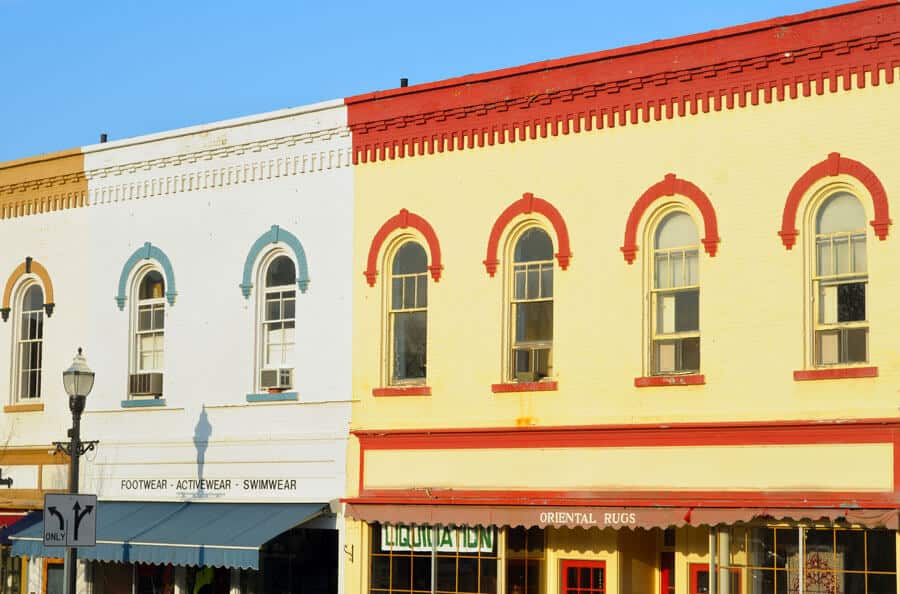 A simple stroll through the picturesque downtown shows off the rich history of Chagrin Falls, Ohio. Greek Revival and colonial-style buildings lining the streets in the heart of downtown will leave you feeling transported to another time, but of course, with its own modern twist.
How the town's name came about holds quite a few theories — some believe the name "Chagrin" originates from a Native American term meaning "clear water," while others think it was named after the French explorer Sieur de Saquin. There's even a theory that the Chagrin River was mistaken for the Cuyahoga River by early explorers, and when they discovered the error, they were "chagrined."
Filled with small-town charm and a lot of local pride, Chagrin Falls is a unique and close-knit community that's sure to win most over. From the many long-cherished community traditions to the just-right amount of modern convenience, Chagrin Falls stands as one of the best small towns for retirement.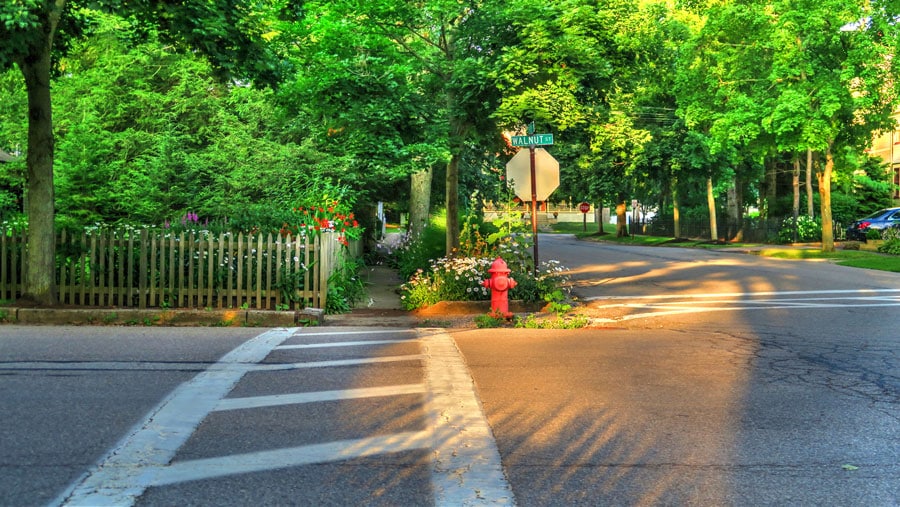 Why Small Towns Are Great to Live In
While charm certainly plays a big factor in making small towns the perfect place to retire, there are a host of other benefits as well. People often find the slower pace provides a buffer from the stressful hustle and bustle of a bigger city — one that allows them to be a little bit more present and appreciate some of the sweeter things in life. Those who call Chagrin Falls home know it's high among the list of small towns in Ohio that provide such safe haven.
Fewer crowds and less traffic add to the convenience you'll experience in towns like Chagrin Falls. You won't have to wait a long time for a table on Saturday night or worry about getting across town in a timely manner.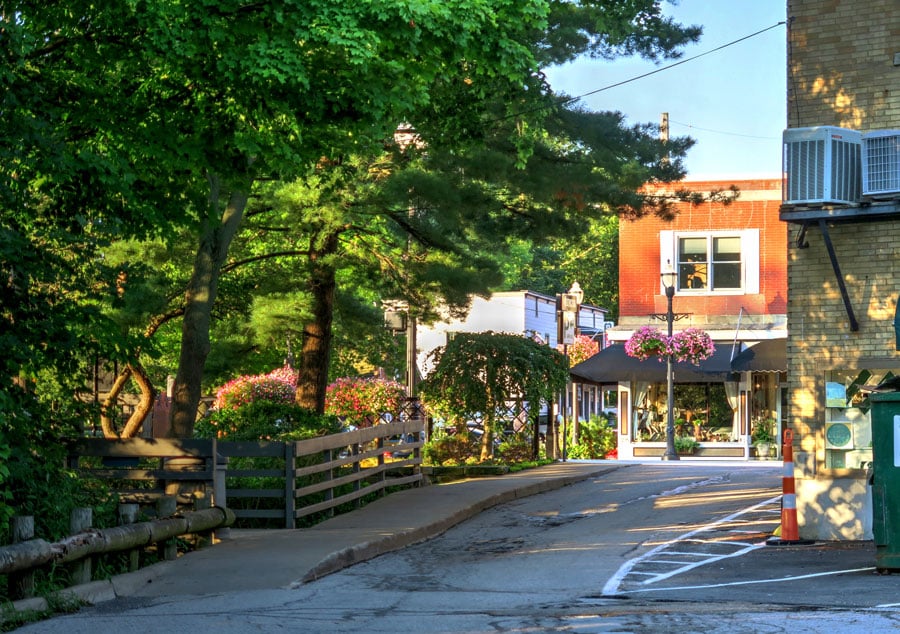 Living in a small town also allows you to rest a little easier knowing there's typically less crime. With members of the community sharing so much connection, you'll find neighbors will keep an eye out for one another and tend to go the extra mile when it comes to extending a helping hand.
As one of the most prideful small towns in Ohio, Chagrin Falls also fosters a great environment for local businesses. That support often contributes directly to the town's people and also generates a strong sense of civic and hometown pride. Plus, it's always fun to shop small and support local makers, shops and restaurants.
As a Chagrin Falls original, we're proud to have a long and vibrant history of local partnerships that make it easy for residents to enjoy all the fun things to do in Chagrin Falls, Ohio. Be sure to check out our list of events and attractions in Chagrin Falls that are perennial favorites among the friendly folks who make their home at Hamlet.