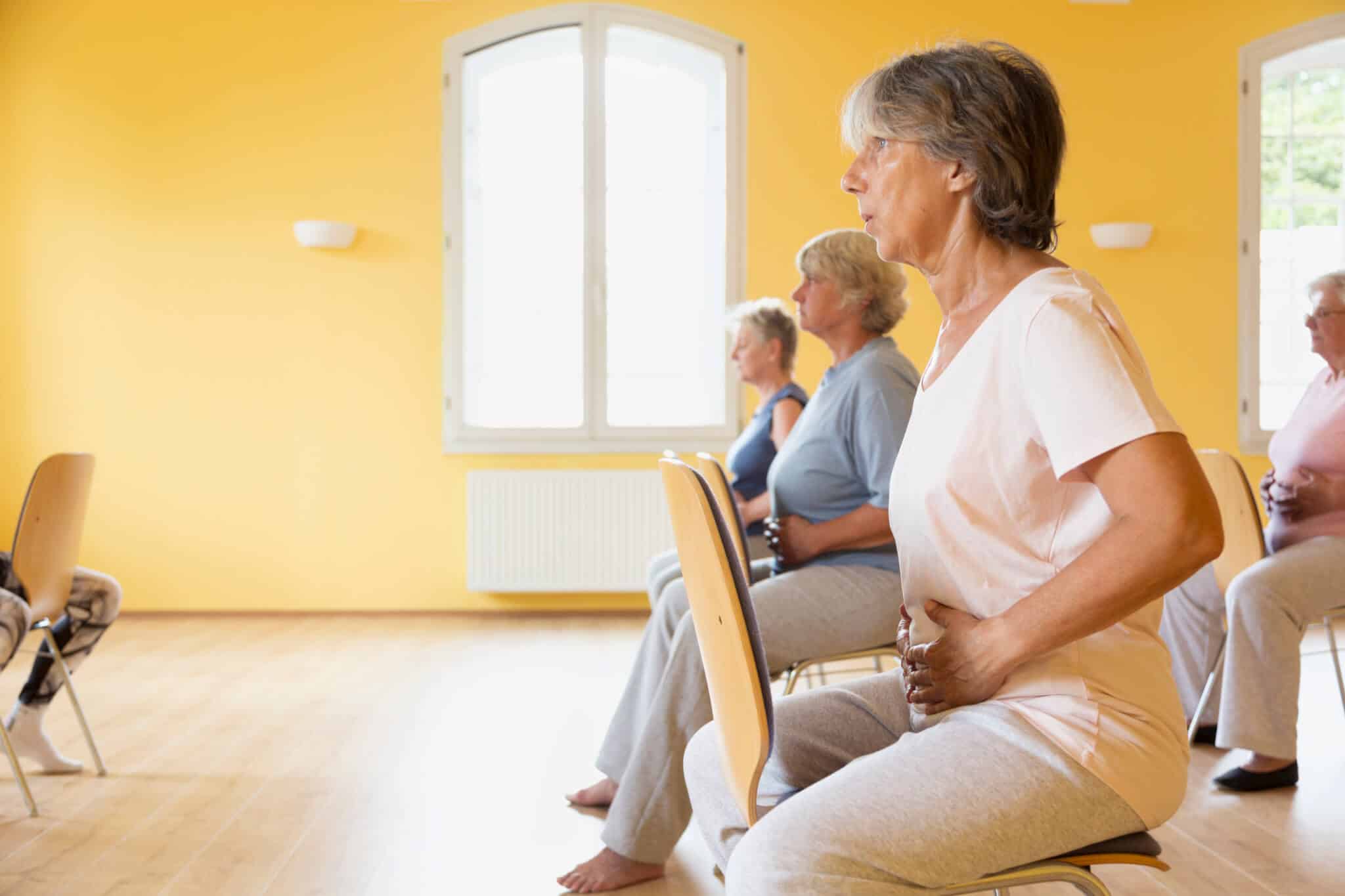 Yoga can bring major health benefits for people of all ages — but if you or your loved one has mobility challenges, you might think yoga is off-limits. Enter chair yoga.
What Is Chair Yoga for Seniors?
For many older adults, doing yoga from a sitting position is a great way to add low-impact exercise to their routine. We'll cover the ways it can improve your health and fitness, plus a quick-start guide to help get you moving.
Five Big Chair Yoga Benefits for Seniors
1. Strength and flexibility. This is the clearest boon to doing chair yoga. You'll build core strength and improve flexibility in your shoulders, hips and back — all of which can help you in your day-to-day life. For those with poor mobility, this can even lead to somewhat restored function, making it possible to reach and maintain a greater degree of independence.
2. Balance and spatial awareness. One of the biggest reasons people prefer chair yoga to standing yoga is the fear of falling. Fortunately, chair yoga works to improve your balance and proprioception — the ability to know where your body is in relation to the things around you. You might find that doing chair yoga makes it easier to handle challenging proprioceptive tasks, like climbing stairs or walking around obstacles in your environment.
3. More mental clarity. Embracing the meditative aspects of yoga can yield some serious perks for your brain. Getting a good stretch while practicing mindfulness and controlling your breathing will make you feel calmer and more relaxed in other areas of your life.
4. Less pain and stress. Yoga has documented benefits for those who suffer from chronic pain or other nagging health issues. Whether its relieving pressure points or simply diverting your attention from what's making you uncomfortable, you'll notice the difference.
5. Staying social. Lastly, a chair yoga class is a fantastic way to meet people. You'll all share the common experience of being new to yoga, and you'll bond over the fun activity you've found.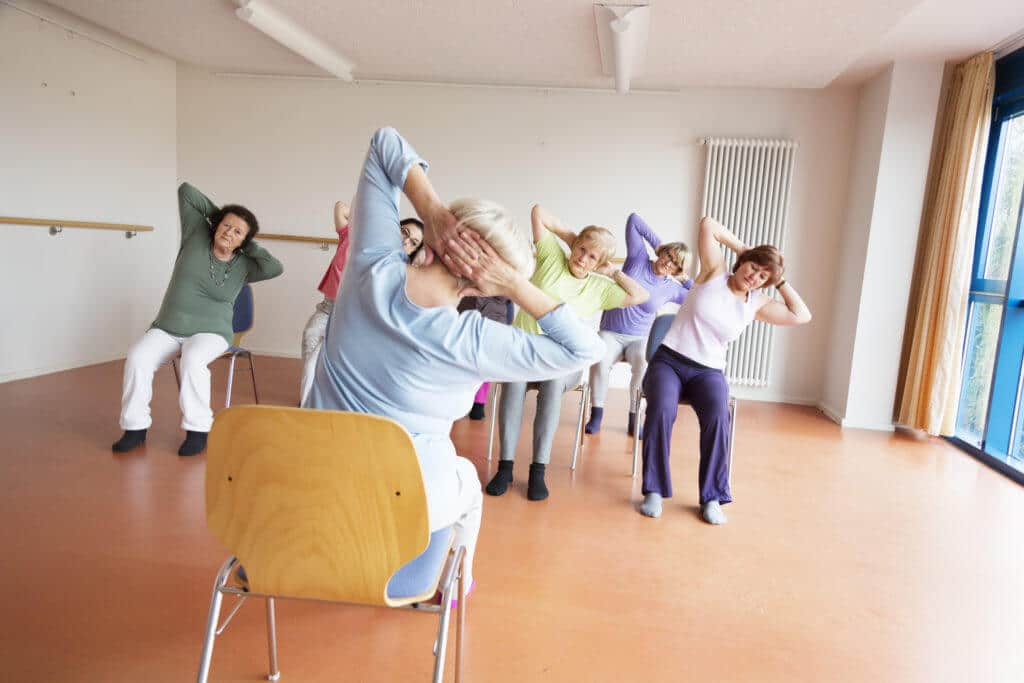 Getting Started
Now that you know what chair yoga for seniors is, you might want to get involved. The best way to get into any form of yoga is by taking a class. You'll find these classes at a lot of senior living communities — but if you don't live in one, look online for community centers, yoga studios or other organizations that focus on senior health. Chair yoga is a rising trend in the world of exercise for older adults, and there are a number of options in the Chagrin Falls area.
If you can't find a class that suits you (or just don't want to spend the money), there are plenty of exercises you can do at home. And, unlike traditional yoga, you don't need any special equipment like a yoga mat or stretchy pants. In this article, you'll find an easy-to-follow, pictographic guide to the basic chair yoga poses for seniors.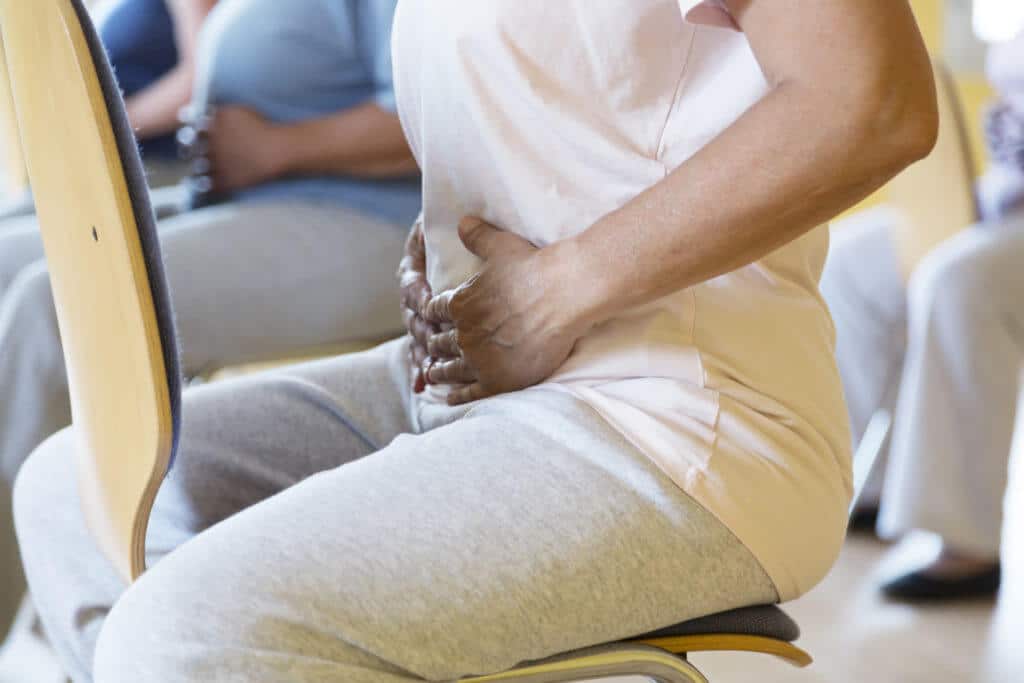 How Hamlet Supports Your Health
At Hamlet at Chagrin Falls, we're big believers in meeting each of our residents where they are. From food to wellness, each facet of our lifestyle is built around the individual needs and preferences of each person. That's why our fitness programs are specifically designed to suit your capabilities, no matter what they might be.
Whether you'd prefer a stroll around our wooded 47-acre campus or chair yoga with a local instructor, there's something here for everyone. Contact us to learn more about our commitment to your long-term health.