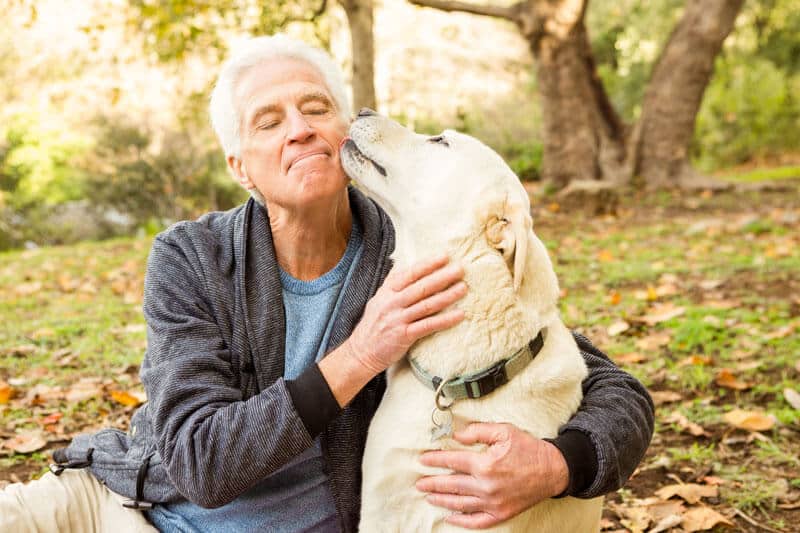 Pet ownership can be incredibly transformative in the lives of older adults, especially for folks who live by themselves. The companionship, warmth and joy we draw from our friends from the animal kingdom can do a lot to alleviate loneliness, sadness, and the discomfort that comes from moving into an unfamiliar environment.
While younger people may take it for granted, pet care for seniors can present challenges. Fortunately, there are a number of things you can do to make pet ownership easier and more rewarding for your aging parent, so read on to get helpful tips and tricks.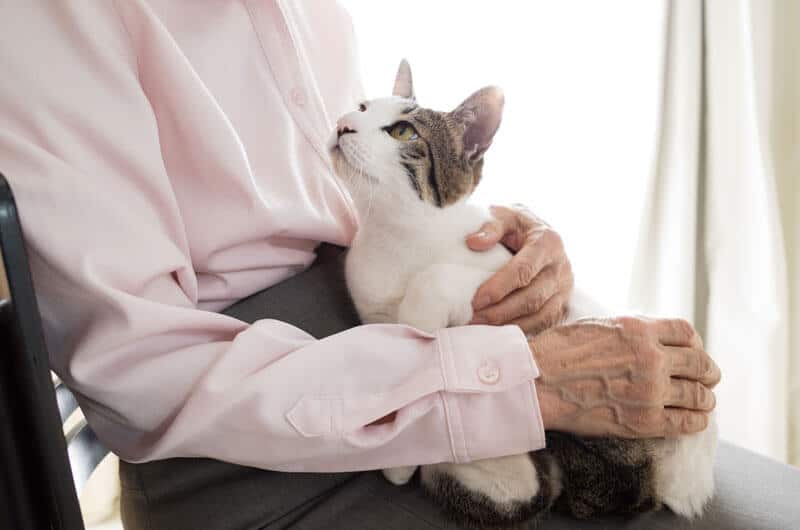 Choosing the Right Pet
The ideal pet is a perfect match for their owner's personality, habits and temperament. That means you don't want to pair a hyperactive puppy with a consummate couch potato, nor a fitness fanatic with a more sedate pet.
For many older adults, house cats are a popular option – they don't need to be walked, are (generally) self-cleaning, and adapt well to almost anyone's mode of affection. Dogs are also popular, of course, especially for active seniors who prefer a more affectionate animal and enjoy taking frequent walks. You also can't go wrong with a pet fish, guinea pig or parakeet, all of which are fairly low-maintenance and don't take up much space.
Pet Care for Seniors
There's no upper age limit on having a furry companion, but special considerations should be made for older adults. If possible, it's best to make sure they have some sort of help available to ensure things are going smoothly.
If the senior lives somewhere that offers pet-friendly assisted living, their caregivers will likely agree to help feed and water their pets, or help with things like exchanging a hamster's floor covering – but you should always check with them first.
If your loved one's pet has any health issues, look for a home visit vet that will travel for checkups and acute care. Additionally, there are nonprofits and other groups that provide pet care for elderly members of their community. For example, one of the programs that offer pet care assistance for seniors is Meals on Wheels. Their Senior Pet Support Program hand-delivers pet food and other vital goods to seniors around the country.
Make Sure They're Ready & Able
While having a pet can be incredibly beneficial to the health of both mind and body, it isn't for everyone. For example, older adults with Alzheimer's or another form of dementia may no longer be able to care for an animal – overfeeding, underfeeding, poor grooming, or other forms of inadvertent neglect can result. Individuals in advanced stages of dementia may even become hostile toward or fearful of their pet, opening them both up to the risk of potentially serious injury.
That isn't to say that seniors living with cognitive impairment can never safely care for an animal. But as the person who knows your loved one best, it's vitally important to use your intuition and common sense in discerning whether it's appropriate and to seek proper supervision.

Find Pet-Friendly Support
Living somewhere that encourages pet ownership is a great way to make sure your loved one and their animal are happy and healthy. Here at Hamlet at Chagrin Falls, we understand the transformative therapeutic power that pets can have – plus, they're just darn fun to have around. That's why we have a pet-friendly policy in both our Independent Living and Assisted Living neighborhoods. Explore our website to learn more.