Engaging Retirement Community Activities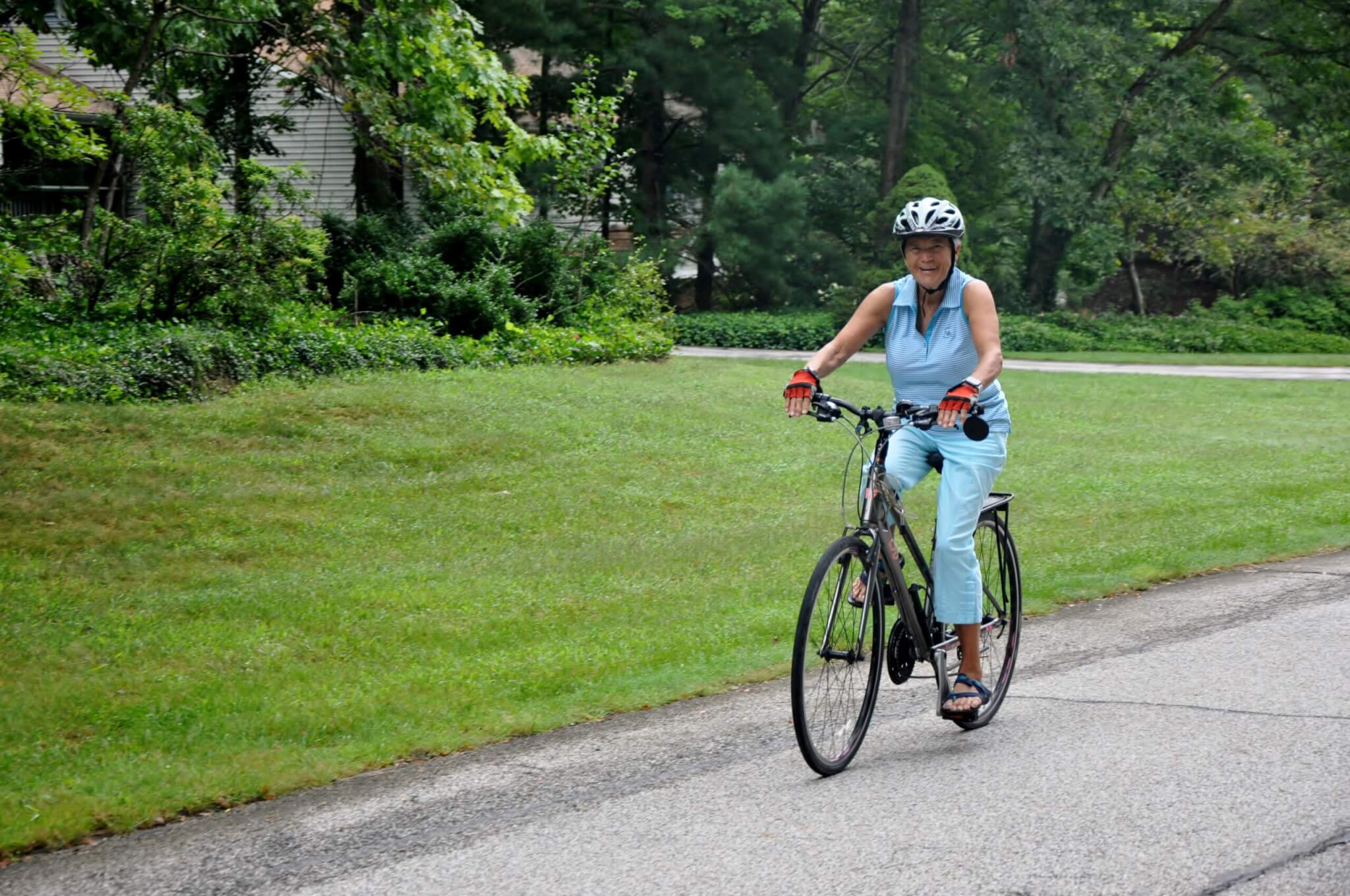 Take Part In Your Active Retirement Community
Each month we plan a schedule of senior living events designed to fill your agenda with activities you'll love. Take a look at our Independent Living activities calendar and see just how fun, enriching and rewarding your retirement life could be at Hamlet!
View Calendar
A Lifestyle Full Of Fun, Inside & Out
Hamlet at Chagrin Falls Independent Living community offers a variety of enriching activities for seniors. Whether you prefer to spend your days gardening, dancing, reading, or exploring our beautiful town, there is sure to be an Independent Living activity for you. An active senior lifestyle at Hamlet can positively impact physical health as well as mental and emotional wellbeing. Explore our popular community activities or start an activity of your own!
Try an exercise class or take a walk through our 47-acre campus.

Check out a book or join a bridge group in the library.

Enjoy a chef-prepared meal in the dining room.

Take up line dancing or English country dancing.

Join the 35-plot organically correct community garden.

Stop by for Happy Hour and musical entertainment.

Get a new look in the on-site hair salon and barbershop.

Enjoy special events and planned outings to orchestras, plays, museums, restaurants and other activities in the Chagrin area and in University Circle.

Join the many clubs and committees that Hamlet has to offer.
Living at an active retirement community provides not only an expanded circle of friends but also greater health and longevity. With interesting activities so convenient and accessible, seniors at Hamlet can realize benefits like stress reduction, better physical health and fewer psychological problems such as depression and anxiety. Staying active your golden years is good for the mind, body and spirit — and readily available at our active retirement community through activities like art classes, group exercise, walking groups and many others. It's all part of the enjoyable life at Hamlet — where friends and neighbors look out for one another and soon come to feel like family.